Arno Voogd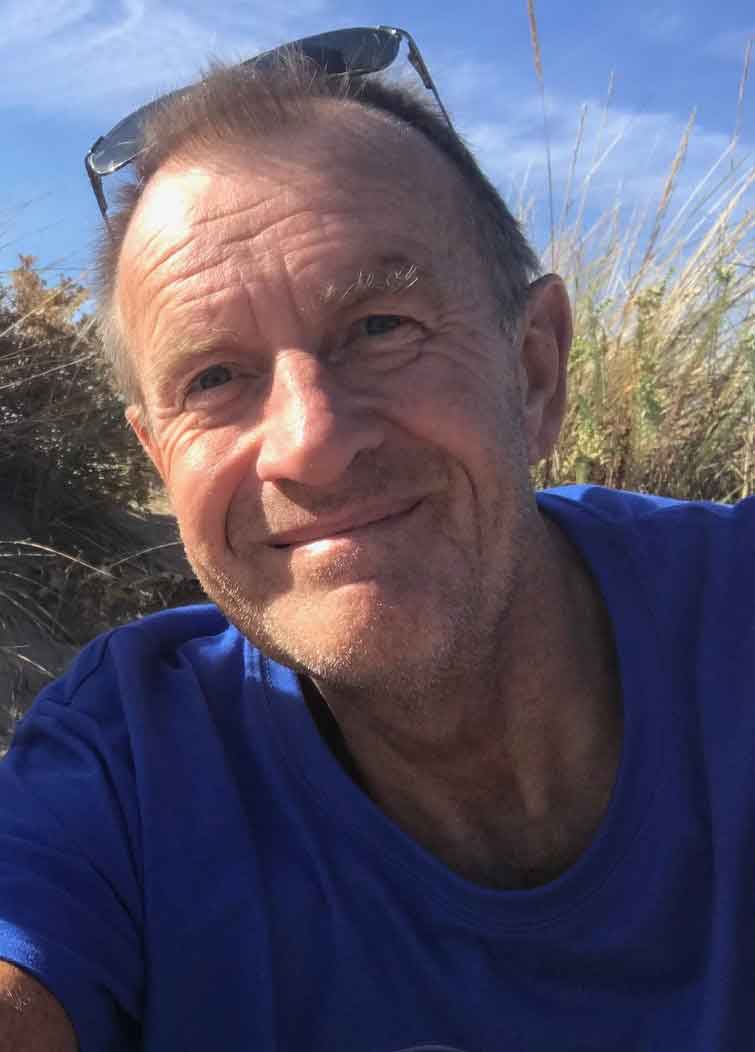 Arno Voogd is the founder and manager of Inter-France, a Dutch office specialised in advising and counselling of foreign buyers of French property and businesses. Inter-France has grown into a unique source of information for anyone involved in transactions or interests in France, due to years of experience as a mediator in French property and business transactions. Inter-France provides full legal and practical assistance throughout the purchasing process and can negotiate on your behalf, make assessments and carry out constructional inspections in all of France. Additionally, we can help you find suitable financing or mortgage terms. Inter-France has offices in the Netherlands, in Paris and the south of France and these remain an invaluable source of information to be used in your best interests. We speak English, Dutch, French and German and can assist you legally, fiscally and practically. Arno Voogd works as allround adviser and purchasing agent.
MSc. Frank van Dijk, Advisor for Entrepreneurs - Campsites / Restaurants in France.
After an international career within finance, management consultancy, sport and oil & gas industry Frank bought a restaurant / campsite in the Grenoble area. After 4 successful years he sold the business again and became coordinator of the French real estate agencies of Sympa-Immobilier, under the flag of "Inter-France". In addition, being back in the Netherlands, Frank acts as an (experience) advisor for people who are planning to buy and develop a campsite / restaurant in France.
Drs. Madelon Pol, MP Conseil Research & Service
After European Studies (French, English and Law) at the University of Amsterdam, Madelon Pol worked in international companies for many years. She was business affairs manager on various projects, and settled in the south of France, where she gained experience in setting up businesses and the acquisition of property. Madelon reinforces the Inter-France team in administrative areas, is involved in various research and counseling activities as well as practical service for buyers of property or businesses in France. As an expert by experience, she knows her way around French authorities, utility companies etc in the preparations of a property transaction. Where necessary, she will investigate the ins and outs of specific regulations. Additionally she researches zoning plans, easements on properties, cadastral aspects and local provisions. Madelon is now based in the Netherlands.
Maître Antoine Hurel, Notary
One of our French connections is Antoine Hurel, who works as a notary in Paris. He is active throughout the whole of France and has done numerous property transactions in cooperation with Inter-France, for foreign buyers of real estate in France. This notary is an expert in real estate transactions and his tasks include checking up, or obtaining information on title deeds, mortgage debts, cadastral data, zoning plans, servitudes, third party rights of pre-emption, and many other elements in order to guarantee a correct transaction. He will act as (co)writer of the authentic deed, in which the property transfer of your purchase is laid down. This usually takes place in cooperation with the local notary, who is mostly working for the selling party. It's the buyer's notary's task to include a maximum of guaranties in the authentic deed to guard the buyer from unpleasant surprises. Your notary plays an important role in the drawing up and passing of the acts and will often be present at the signature of the authentic deed to ensure a correct transaction, right to the end.
Mr. Rob van Schijndel, Tax consultant
Rob van Schijndel is a practical minded tax consultant, living in the South of France. Following a number of years working in the Netherlands for two large tax consultancy companies, he has specialised in the problems of emigration. He has his own practise in Céret since the beginning of 2007. Private parties as well as businesses can approach him for advice about emigration. Consider for example questions about consequences of income tax with respect to both countries, questions about social insurance and specific questions about Dutch and French law (right to choose to pay internal liability tax, plus-value etc.). His strength is his involvement with his customers. He wants to work with the customer for the best solution, without the standard customer-consultant relation. His hourly rate is very favourable compared to other (international) consultants.
Cabinet d'Avocats Maître Christophe Gérard
Christophe Gérard is a very experienced and competent lawyer at the Paris bar and has a dynamic and very efficient office with a branch office in the 16th arrondissement, near the "Arc de Triomphe". The office works throughout France and specialises in legal counsel and advice of private persons as well as businesses, in real estate transactions and the take-over of small and medium sized businesses. In addition, it is a consultancy for civil and corporate law. This law firms has clients from France, the Netherlands and the UK and assists foreign clients mostly with the purchase of French real estate and business activities in the tourist sector. Christophe Gérard's office has chosen to work with Inter-France in order to service its foreign clients optimally in promoting their interests in France and to provide them with an expert Dutch- and English-language representative in France.
René Brunner, Construction engineer
René Brunner is already settled in France for a number of years, where he,next to construction inspections and purchase testings, takes care of complete construction supervision. He can be of service to you for the application of a building license and the making of the associated drawings. His service company supplies complete renovations, as well as woodwork, windows, doors, curtains, shutters, plumbing, electrical work, isolation, tile work and roof covering. René is primarily operative in Middle- and South France, but, due to a cooperative relation with a large number of architects and construction engineers throughout France Inter-France can offer you an immediate construction inspection in any region you wish.
Loes Suerink, sworn-in Translator, member of Dutch societyof interpreters and translators
Loes Suerink, bachelor of communication, is an expert in the exchange of information and takes care of all your correspondence, digital or verbal contacts with diverse agencies, private companies or the authorities, in France and the Netherlands. She has a broad knowledge of the Dutch and French society, primarily in the field of economy and toerism, jurisdiction, art and culture, history, politics, education and health care. Her background as a broker offers her the possibility of adding an extra dimension to work concerning the purchase of real estate. She follows the codes of conduct for translators, works with integrity and it goes without saying that her translation bureau "Idem Ditto" handles the information received through their work in strictest confidence. For Inter-France she takes care of matters such as correspondence, translations, the making of (sworn) translations to and from French and the maintanence of various contacts between Dutch and French language agencies.
Jos Hellebrekers, International Fiscal Adviser
Jos Hellebrekers is tax adviser for a tax law advice practice in Rotterdam, specialised in international tax law, among others in relation to migration of private persons and employees, emigration, cross-border transactions, etc. One of his specialities is advice to those who buy property in France, emigrate to France or take up professional activities in France. He will determine which part of the income will be taxed in the country of origin and which part in France, what the consequences are for the net- income, what the fiscal consequences are to emigration (possible tax deductions, social security etc.). The fiscal side of company take-overs, migration of companies or starting up of a business is too complex to sum up in one sentence. Jos Hellebreker's expertise is available to regular clients, but also ad hoc. Where necessary or desired he will coordinate the activities of other French, Dutch and/or British advisers (accountants, lawyers or tax advisers) and his conclusions will be shared with them.
Architectural firm Rummens & Victoor
As a young and dynamic team, architect Els Rummens and her husband Kurt Victoor would like to be of your assistance when working out the construction or renovation of a house. They have a lot of experience in the development and expanding of touristic projects, for example campings and chambres d'hotes. Els and Kurt have the useful advantage of Dutch communication. Depending on the project's character and significance, they work throughout France.
Bart Ubbels, practical guidance to entrepreneurs in the hospitality industry
Bart has over 20 years experience in catering, party catering and leisure. In his own company and with different employers as Amsterdam RAI Catering, Groupe Elior and Servex (NS), he had to deal with the operational and organizational aspects of the profession. For multiple employers, he turned loss-making operations into turned into profitable ones. Besides his work, Bart studied Business administration and NIMA and is trained as a head coach. and is therefore able to provide practical courses in his field. Together with his wife Edith in 2007 he bought a holiday home in northern France, which a few years they have successfully rented. In 2010, they altered their course and started a camping and bed and breakfast in the Auvergne. After three seasons they have for six months a year a good occupation and a high catering turnover. Bart can help in a practical way to screen the current operation or marketing and improve turnover, service and profit.
Free advice!
To receive advice on an actual situation, send us your question. We will then, at no cost, give you our view of a solution or steps to be taken. We prefer to receive questions by e-mail: info@interfrance.nl.
Feel free to tell us about your situation or problem. The initial advice is without obligation. You can also make use of our contactform.