Your mortgage in France
Application of your mortgage
As well as the consultancy concerning your purchase in France, Inter-France also provides a service for the application of your mortgage. We have a vast network of business relations including financial institutions in France in order to offer you appropriate funding.
For those who keep residency in the Netherlands or Dutch income, or if your purchase in France is a holiday or secondary home, Inter-France can offer an outstanding form of financing:
De Frankrijk-Hypotheek®. For those who permanently establish themselves in France (and who have no financial ties with The Netherlands), we will mostly approach one or more French banks.
Inter-France maintains contact with Dutch as well as French mortgage suppliers but also supplies financial applications through local banks chosen by our business relations.
Once you have found an appropriate property, you can apply for a mortgage tender.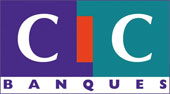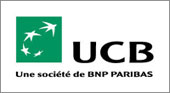 Mortgage tender
You can apply for a mortgage-tender online. This form consists of several pages. Questions that should be answered in all cases are marked with a star (*).